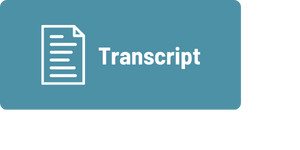 How do you take the measure of a man, especially one as reticent about his history-making accomplishment as Miguel Trujillo? If you've never heard of Miguel or Trujillo v. Garley, the landmark 1948 case that provided Native Americans residing on tribal lands in New Mexico the right to vote, settle in for this intimate portrait of a true American hero.
This is the second episode in Encounter Culture's collaboration with the New Mexico History Museum, exploring the fascinating story of Native American suffrage before and after Trujillo v. Garley. If you haven't already, we recommend you check out episode one as it forms the foundation of the entire season. Then join host Charlotte Jusinski and series (Isleta, Laguna, Cochitco-host Stephanie Padillai) here as they piece together the extraordinary life of Miguel Trujillo, an unsung champion of the voting rights movement who's perhaps better known as a beloved husband, father, and grandfather––with Karen Waconda, Native healer, community health educator, and granddaughter of Miguel Trujillo.
When Karen thinks of her grandpa, his involvement in Trujillo v. Garley doesn't immediately come to mind. Instead, she recalls Miguel's patience and guidance. "My life has involved so much around him and my grandma that now as I become a grandparent, I feel more intertwined of what I'm doing with my grandchildren to the teachings that he's done with me."
Early hardships reinforced Miguel's belief that education could combat oppression. Shortly after the death of his father, Miguel, age 10, was removed from his home by the government and sent to boarding school in Pennsylvania for "assimilation." Rather than cave under the weight of those crushing experiences, Miguel pursued advanced degrees as a tool for his liberation.
If higher education was Miguel's lodestar, then community service was his motto. Once WWII broke out, he joined the Marines, afterward settling in at home with his wife, Ruchanda, a teacher. The pair dedicated the rest of their lives to improving educational opportunities for the reservation's children. Karen reflects on the partnership between her grandfather, and grandmother, Ruchanda, and the strength of the women in her family who often held the pieces together at home.
Had Miguel's story ended there, it would've served as inspiration enough. But it didn't. Instead, he challenged an arbitrary New Mexico state law that barred Native Americans from voting, often without the support of many for whom he fought. Today, Native Americans consistently rank one of the country's most active voting blocks, and 75 years after the Trujillo v. Garley decision, Miguel Trujillo's legacy is finally gaining wider recognition.
Cover Photo: Miguel and Ruchanda Trujillo, ca. 1980. Photograph courtesy Dr. Michael Trujillo.
---
QUOTES
"You're taking somebody else's tool and making it your own to benefit yourself and others. So, that's why my grandfather always said, 'Karen, if you're gonna get a degree, get two degrees.'" – Karen Waconda (Isleta, Laguna)
"[My grandma] had a meal always, you know… it was a homemade meal, homemade bread. And so by having a good meal waiting for you… And by keeping track of the newspaper clippings or the court case. I mean, she wrote everything up, and so for him to come and not know what to do…Oh my gosh. Even that just released so much!" – Karen Waconda (Isleta, Laguna)
"He used education as a tool to benefit beyond. And he said he knew that at that moment, in that time, it was not gonna go away. We didn't have any more choices, and to this day, he's right. I mean, he's exactly right." – Karen Waconda (Isleta, Laguna)
---
Visit http://newmexicoculture.org for info about our museums, historic sites, virtual tours, and more. 
Encounter Culture, a production of the New Mexico Department of Cultural Affairs, is produced and edited by Andrea Klunder at The Creative Impostor Studios.
Hosted by Stephanie Padilla (Isleta, Laguna, Cochiti) & Charlotte Jusinski, Editor at El Palacio Magazine
Technical Director & Production Audio: Edwin R. Ruiz
Recording Engineer: Kabby at Kabby Sound Studios in Santa Fe
Executive Producer: Daniel Zillmann
Consulting Producer & Editor: Monica Braine (Assiniboine/Lakota)
Associate Producer & Editor: Alex Riegler
Show Notes: Lisa Widder
Social Media Design: Caitlin Sunderland
Theme Music: D'Santi Nava
Instagram: @newmexicanculture
For more, visit podcast.nmculture.org.
Special thank you to Clark Tenakhongva, along with Gary Stroutsos and Matthew Nelson, for the incredible Hopi music featured throughout all 6 episodes of this season. Their new album Hon Muru is set to release in August 2023 and will be available for purchase along with their other recordings on Bandcamp and at ongtupqa.com.
This season was made possible due to the generosity of the National Endowment for the Humanities and the family of Miguel and Ruchanda Trujillo.