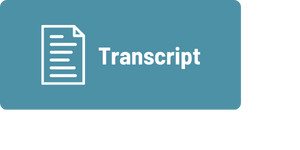 How does the tribal ideal of cooperative agreement square with the "founding fathers" vision for majority rule? And what obligation do tribal communities have in honoring the settler system of governance?
Encounter Culture host Charlotte Jusinski and series co-host Stephanie Padilla (Isleta, Laguna Cochiti), dig into the complexities of tribal sovereignty, systems of government, and citizenship with Dr. Maurice S. Crandall (Yavapai-Apache), Associate Professor of History at Arizona State University School of Historical, Philosophical and Religious Studies, and author of These People Have Always Been a Republic.
"Like a lot of Native people, I grew up in a family where there's lots of storytelling," says Maurice. Civic participation was also in abundance. His mother was tribal chair, and he had relatives on tribal councils.
"Indigenous politics are some of the most contentious. We all love and hate each other because of it," he laughs. Those twin interests eventually led him to connect the dots between traditional Indigenous governance, particularly of tribes native to the Southwest, and the imposed Spanish, then later American processes.
Maurice's research focused on tribal communities that have continually transformed colonial systems into hybridized governing methods that protect and amplify their sovereignty. "It's an Indigenous, consensus-built democratic process." And while voting is now an essential step within that process, he doesn't consider it the ultimate measure of Indigenous civic engagement, especially considering the lengths by which the US government has historically gone to suppress the votes of Native people.
"It's still a valid argument to say, 'I don't want to vote.'" Maurice says that each individual choice is rooted in the desire for Indigenous liberation.
---
QUOTES
Dr. Maurice S. Crandall
"Indigenous democracy operates under the concept of consensus, which, in practical terms, often means everyone needs to agree. And that's why historically, when Indigenous peoples discussed an idea or decision that needed to be made on a community level or even beyond, they would literally sit until there was a consensus."
"Why do we place such value on efficiency and speed? Why does everything need to be done quickly? Why, if a decision isn't reached today, this week, this month, or even this session, whatever legislative body is meeting, why is that a bad thing?"
"That idea of voting and casting a ballot or raising your hand, I mean, that doesn't, generally speaking, that doesn't exist within a lot of Indigenous communities."
"There's no hanging chads historically in Indigenous communities."
"For Indigenous people, I think it is valid to say all of that stuff is the colonizers. All of those institutions are the colonizer's institutions. My ultimate citizenship or my political interest and allegiance rests with my community, and I'm going to focus it here."
"The ultimate goal should be sovereignty. It should be Indigenous liberation. It should be Indigenous communities truly being autonomous and governing themselves in the way that they see fit."
---
Visit http://newmexicoculture.org for info about our museums, historic sites, virtual tours, and more. To celebrate this season's collaboration with the New Mexico History Museum, we'd like to thank you for being a part of our listening community at Encounter Culture. 
---
Encounter Culture, a production of the New Mexico Department of Cultural Affairs, is produced and edited by Andrea Klunder at The Creative Impostor Studios.
Hosted by Stephanie Padilla (Isleta, Laguna, Cochiti) & Charlotte Jusinski, Editor at El Palacio Magazine
Technical Director & Production Audio: Edwin R. Ruiz
Recording Engineer: Kabby at Kabby Sound Studios in Santa Fe
Executive Producer: Daniel Zillmann
Consulting Producer & Editor: Monica Braine (Assiniboine/Lakota)
Associate Producer & Editor: Alex Riegler
Show Notes: Lisa Widder
Social Media Design: Caitlin Sunderland
Theme Music: D'Santi Nava
Instagram: @newmexicanculture
For more, visit podcast.nmculture.org.
Special thank you to Clark Tenakhongva, along with Gary Stroutsos and Matthew Nelson, for the incredible Hopi music featured throughout all 6 episodes of this season. Their new album Hon Muru is set to release in August 2023 and will be available for purchase along with their other recordings on Bandcamp and at ongtupqa.com.
This season was made possible due to the generosity of the National Endowment for the Humanities and the family of Miguel and Ruchanda Trujillo.