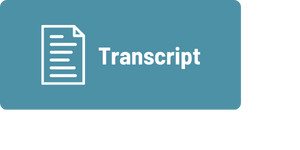 The right of every United States citizen to vote in local, state, and national elections is as American as the laws that have barred many groups from accessing the ballot box. Women, people of color, the unhoused––all have fought to claim their rightful place at the table of democracy. So, too, have Native Americans
This season, Encounter Culture has partnered with the New Mexico History Museum (NMHM) to bring you the fascinating story of Native American suffrage before and after Trujillo v Garley, the landmark case of 1948. That ruling removed legal and constitutional barriers to voting for Native Americans residing on tribal lands in New Mexico. At the center of this effort is Miguel Trujillo (Isleta Pueblo), a veteran and tribal educator. Miguel's tireless pursuit of equitable representation for his people is a vital but relatively obscure facet of voting rights history––and one that deserves wider recognition.
Stephanie Padilla (Isleta, Laguna, Cochiti), attorney for the Children's Court, State of New Mexico, joins Charlotte Jusinski as co-host this season. Stephanie worked directly with the NMHM as Guest Curator to preserve Miguel's achievement through the recollections of those who know his story best:
Laura Harris (Comanche), executive director of Americans for Indian Opportunity;
Michael Trujillo (Isleta), MD, former director of the Indian Health Service, and son of Miguel Trujillo;
Gordon Bronitsky, PhD, president, Bronitsky and Associates;
Karen Waconda (Isleta, Laguna), community health educator, Native healer, and granddaughter of Miguel Trujillo;
John Waconda, Jr. (Isleta), restoration partnership coordinator with U.S. Forest Service, and grandson of Miguel Trujillo;
Dr. Porter Swentzell (Santa Clara Pueblo), executive director, Kha'p'o Community School, and tribal leader;
Dr. Maurice S. Crandall (Yavapai-Apache), associate professor of history, Arizona State University School of Historical, Philosophical and Religious Studies;
Kara Bobroff (Diné/Lakota), executive director of One Generation Fund, founder of the Native American Community Academy (NACA) and NACA-Inspired School Network (NISN), and advisor to the Miguel Trujillo project; and
June L. Lorenzo (Laguna Pueblo/Navajo (Diné), chief judge, Zia Pueblo.
You may be thinking, "Hold on. Didn't the 14th Amendment to the US Constitution (adopted in 1868) grant citizenship to any person born in the United States, thus automatically making them eligible to vote?" The simple answer is yes, but this country has a history (and a present) of enacting disenfranchisement laws at the municipal level. The New Mexico state constitution of 1912, for example, excluded Native Americans from voting on the grounds that they didn't pay property taxes on tribal trust lands.
In 1948, Miguel Trujillo walked into the Valencia County clerk's office with the intent to register to vote as a Native American. He was denied, of course. This affront set in motion a legal challenge that would eventually topple decades of institutionalized discrimination. But the story of Trujillo vGarley doesn't end there. Nor does it begin on that fateful day.
In subsequent episodes, Stephanie and Charlotte introduce Encounter Culture fans to Miguel Trujillo, a courageous, persistent hero of the movement; the complex relationship between Native Americans and the thoroughly American concept of voting; and the future of voter rights.
Cover Photo: In a photo dated June 28, 1953, Laguna Pueblo Governor John Sarracino, Miguel Trujillo, Felix Cohen, and Laguna Pueblo Lieutenant Governor Walter Sarracino are pictured in Cohen's garden. Photograph courtesy Dr. Michael Trujillo.
---
QUOTES
"Dad was very interested in regards to he not wanting it for a specific tribe or a pueblo, but rather it opened the door for Indians in general and tribes to vote, not to be assimilated into the dominant culture, but rather as a mechanism by which they could hold on to their sovereignty, their traditions, and other things by having a voting voice to say perhaps these are the laws that we want and need to be respected." – Michael Trujillo (Isleta Pueblo)
"Just like everyone else in society, not all Native people share the same opinion." – Michael Trujillo (Isleta Pueblo)
"The idea is by not voting, you protect that sort of special status as Indigenous people, which applies to other Indigenous groups around the United States." – Maurice S. Crandall (Yavapai-Apache)
"I think people didn't realize that voting gives us rights, but, then, people thought voting can take away our rights as well, too. And, I think that he was maybe ostracized for maybe stepping up and being too outgoing in that arena." – John Waconda, Jr. (Isleta Pueblo)
"I would hope that people in New Mexico, where we are here, understand the power of the native vote, but, you know, it really does make a difference when you know who's gonna show up at the polls." – June Lorenzo (Laguna Pueblo/Navajo (Diné)
"His story resonates with me 'cuz he was a fighter and, given my life and my work and who I am, I admire that when somebody says, 'this is wrong.'" – Gordon Bronitsky
"I know my grandpa would want it to be known for the sake for Indian people to get out and vote." – Karen Waconda-Lewis (Isleta Pueblo)
---
Visit http://newmexicoculture.org for info about our museums, historic sites, virtual tours, and more.
Encounter Culture, a production of the New Mexico Department of Cultural Affairs, is produced and edited by Andrea Klunder at The Creative Impostor Studios.
Hosted by Stephanie Padilla (Isleta, Laguna, Cochiti) & Charlotte Jusinski, Editor at El Palacio Magazine
Technical Director & Production Audio: Edwin R. Ruiz
Recording Engineer: Kabby at Kabby Sound Studios in Santa Fe
Executive Producer: Daniel Zillmann
Consulting Producer & Editor: Monica Braine (Assiniboine/Lakota)
Associate Producer & Editor: Alex Riegler
Show Notes: Lisa Widder
Social Media Design: Caitlin Sunderland
Theme Music: D'Santi Nava
Instagram: @newmexicanculture
For more, visit podcast.nmculture.org.
Special thank you to Clark Tenakhongva, along with Gary Stroutsos and Matthew Nelson, for the incredible Hopi music featured throughout all 6 episodes of this season. Their new album Hon Muru is set to release in August 2023 and will be available for purchase along with their other recordings on Bandcamp and at ongtupqa.com.
This season was made possible due to the generosity of the National Endowment for the Humanities and the family of Miguel and Ruchanda Trujillo.