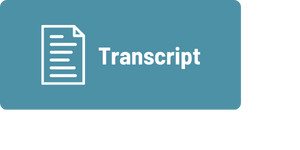 Indigo, cochineal, red earth, and corn pollen: these are among some of the traditional materials used in the art of Dakota Mace (Diné), Kéyah Keenan Henry (Diné), and Daisy Trudell-Mills (Santee Dakota, Mexican, and Jewish) in the Naaldeeh exhibition at the Bosque Redondo Memorial.
Dakota Mace is a nationally renowned artist and instructor at the Institute for American Indian Arts in Santa Fe. In addition to her work at Bosque Redondo, her art is on view at the Whitney Museum of American Art in New York City, the Minneapolis Museum of Art, and the Center for Native Futures in Chicago.
In creating work for the Bosque Redondo Memorial, Dakota invited her students, Kéyah and Daisy, to create works alongside her that would speak history of the place and the suffering endured by the Diné people during the Long Walk and their four-year internment at Fort Sumner.
Encounter Culture host Emily Withnall invited the three artists to speak about their art, the history of Bosque Redondo, and the ways art can provide healing for the Diné and Ndé whose histories are tied to the land.
"For my family and hearing from their stories from our ancestors, we have such a deep connection to the landscape and that site for us isn't just a memorial, it's a place of rest." For Dakota, the histories of suffering have become their own kind of burden. Her art is a connection with her ancestors and with the land that still holds memories.
Many Diné people grew up with warnings from elders to never travel to Bosque Redondo Memorial. Some continue to hold this warning to heart, and some, like Dakota and Kéyah, offer their art in prayer.
Kéyah took his dad with him for the exhibition installation. "He knows all the harder languages of Diné. And that's how I respect my dad. And he helped me hang up my painting. He told me little stuff about it and he told me about other things of the journey. He actually sang some of the journey songs, which really put us to peace."
For Daisy, the stories of the homesickness that the Diné and Ndé experienced at Bosque Redondo resonated deeply. "The sky that we're standing under and is witnessing everything happening. All of the time. And so thinking about what these people were experiencing and, like, looking up at the stars and being so far from their homeland, you know? And so, it's kind of like, how, how do you feel that sense of home or that sense of return."
MENTIONED IN THIS EPISODE
EC0202: Listen, and Speak the Truth: Collaborating Through Conversation on the Bosque Redondo Memorial with Manuelito Wheeler and Aaron Roth
El Palacio: Challenging History: The Conception and Crafting of A World-Class Exhibition That Honors One of New Mexico's Darkest Chapters
Dakota Mace
Daisy Trudell-Mills
---
Visit https://newmexicoculture.org for info about our museums, historic sites, virtual tours, and more.
Our favorite way to fully experience everything they have to offer is with the New Mexico Culture Pass. Find out how to get yours here.
Subscribe to El Palacio Magazine
---
Encounter Culture, a production of the New Mexico Department of Cultural Affairs, is produced and edited by Andrea Klunder at The Creative Impostor Studios.
Hosted by Emily Withnall, editor at El Palacio Magazine
Executive Producer: Daniel Zillmann
Technical Director & Post-Production Audio: Edwin R. Ruiz
Recording Engineer: Kabby at Kabby Sound Studios in Santa Fe
Editor & Production Manager: Alex Riegler
Theme Music: D'Santi Nava
Instagram: @newmexicanculture