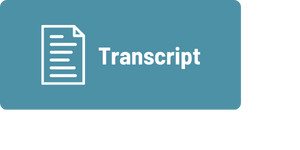 Can one person truly make a difference in the lives of the following generations? If you're familiar with the story of Miguel Trujillo, you know the answer is a resounding "Yes!"
For those new here, welcome to episode five of Encounter Culture's collaboration with the New Mexico History Museum exploring Native voting issues before and since Trujillo v. Garley, the 1948 ruling that secured voting rights for New Mexico's Indigenous population. Check out our previous episodes this season to learn more about Miguel and the personal and political tensions that still impact Native voter participation today.
In this episode, Encounter Culture host Charlotte Jusinski and series co-host Stephanie Padilla, a member of Isleta Pueblo, trace a throughline from Miguel Trujillo to their guest Kara Bobroff (Diné /Lakota), an educator honored by President Barack Obama as one of the best emerging social entrepreneurs in the country. Kara's exceptional career achievements include her current role as executive director of One Generation (One Gen) and founder of the Native American Community Academy (NACA) and NACA Inspired School Network (NISN). The trio discusses Kara's incredible personal journey, her commitment to supporting Indigenous youth, and how culturally competent education provides Native communities the tools they need to continue their fight for equal rights and protection.
If knowledge is power, access is the key to unlocking its potential. Kara has made it her life's work to provide every Native child a way in. "I think at the center of how I was raised is really being of service to others and understanding that anything is possible." Kara, whose parents were both public school educators, recalls that her formal school days were woefully devoid of a culturally significant curriculum. "There was a pervasive lack of Native American role models both in the classroom and the school," she says. "That was a negatively impactful experience."
Kara took up the cause, becoming a teacher and challenging the belief that exposing students to their Native languages and history detracts from their ability to achieve success. She founded NACA and NISN in response to the systemic erasure of Indigenous culture from US schools.
Like Miguel, she's witnessed firsthand the impact of education on Indigenous self-advocacy. "When people have that information, they're more able to speak up and say this is what I know to be true."
---
MENTIONED IN THIS EPISODE
Native American Voters Alliance
Native American Community Academy (NACA)
NACA Inspired School Network (NISN)
---
QUOTES
Kara Bobroff
"Because of the negativity that was experienced, both in the community in which we were living, but also within the school itself, there wasn't a lot of support for Native American identity. There was absolutely no really robust or rigorous learning about Indigenous people."

"The school should be of service to the community, and the community shouldn't have to conform to the school."
"I just feel like our communities are really open and friendly places, and I think that we shouldn't be hesitant to have these conversations… Sometimes we don't want to get into the political conversations, but civic engagement's a good place to start."
"You can go out and make a difference for your community. You just need the resources and the tools to know how."
"If we don't stop what's not working, and we're not honest about that, we can't create something that's actually gonna work better for our community."
"If you have an idea, go out and make it happen. Don't think you have to necessarily do something just because that's the way it's always been done."
"I look forward to supporting Native youth for the rest of my life and anything that they're trying to accomplish and achieve."
---
Visit http://newmexicoculture.org for info about our museums, historic sites, virtual tours, and more.
---
Encounter Culture, a production of the New Mexico Department of Cultural Affairs, is produced and edited by Andrea Klunder at The Creative Impostor Studios.
Hosted by Stephanie Padilla (Isleta, Laguna, Cochiti) & Charlotte Jusinski, Editor at El Palacio Magazine
Technical Director & Production Audio: Edwin R. Ruiz
Recording Engineer: Kabby at Kabby Sound Studios in Santa Fe
Executive Producer: Daniel Zillmann
Consulting Producer & Editor: Monica Braine (Assiniboine/Lakota)
Associate Producer & Editor: Alex Riegler
Show Notes: Lisa Widder
Social Media Design: Caitlin Sunderland
Theme Music: D'Santi Nava
Instagram: @newmexicanculture
For more, visit podcast.nmculture.org.
Special thank you to Clark Tenakhongva, along with Gary Stroutsos and Matthew Nelson, for the incredible Hopi music featured throughout all 6 episodes of this season. Their new album Hon Muru is set to release in August 2023 and will be available for purchase along with their other recordings on Bandcamp and at ongtupqa.com.
This season was made possible due to the generosity of the National Endowment for the Humanities and the family of Miguel and Ruchanda Trujillo.